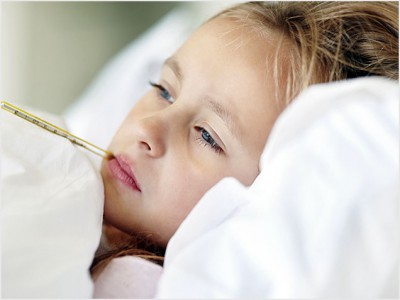 Seasonal Allergies
Seasonal and Environmental Allergies
Common environmental allergies include pollens and molds, which tend to occur seasonally in the spring and fall. Other common environmental allergens include pet dander and dust mites. Typical symptoms include runny nose, itchy nose, itchy or puffy or pink eyes, sneezing, and/or throat clearing. Food allergies are discussed elsewhere.
Helpful Link
Seasonal Allergies (AAP)
Reducing exposure to seasonal allergies and to dust mites (AAP)
Allergy Medicines (AAP)
Strep Throat
Sore throats can be caused by many different types of germs. Strep throat is caused by one type of bacteria: "Group A Strep." Classic symptoms of strep throat include sore throat, fever, swollen glands in the neck; sometimes children will have a rash.  It is important to test for strep throat because we often are not good at judging based on looking or symptoms.
Helpful Links
Sore throat (AAP)
Strep information (CDC)
Upper Respiratory Infections
Upper respiratory infections ("Common Colds" or "URIs")
Most childhood infections of the nose, sinuses, and throat are viral. Young children can get many colds each year, and colds typically last 2 weeks or more. Cough and cold medicines are often more toxic in children than beneficial and we do not typically recommend them — humidification, nasal saline, elevating the head of the bed, lots of fluids and rest will help with comfort. You should call the office if your child has high or persistent fever, pain, difficulty eating and drinking, trouble breathing, or the cough lasts more than 3 weeks.
Helpful Link
Treating a Cold (AAP)
Sinusitis vs. URI (AAP)
Why No Antibiotics? (CDC)
Urinary Tract Infections (UTIs)
UTIs are bacterial infections of the urethra, bladder, ureter and/or kidney. Fever may be the only sign in an infant. In older children typical symptoms include pain during urination, blood in the urine, urinary frequency or urgency or accidents, abdominal pain. Fever, back pain, nausea, vomiting, and lethargy can be signs of more severe infection. Infants with UTI may need to be evaluated for anatomical abnormalities predisposing them to UTI.
Helpful Links
Preventing UTIs (AAP)
Recurrent UTIs (AAP)