Dr. Scott Paul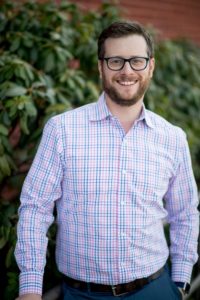 Dr. Scott Paul is a native to Massachusetts and grew up in Lunenburg. He attended college at Johns Hopkins University in Baltimore, where he was elected to Phi Beta Kappa and graduated with honors. He then went on to medical school at the Columbia University College of Physicians and Surgeons, where he was selected a member of the Alpha Omega Alpha honor society and was voted an Exemplar of Outstanding Humanism and Compassion.
In 2004, Dr. Paul returned to Boston as a resident at Children's Hospital Boston and Boston Medical Center, where he served on the residency program training committee.  Following residency, Dr. Paul joined the Milton Pediatrics team in 2007.  He is a member of the American Academy of Pediatrics and is certified by the American Board of Pediatrics. Dr. Paul is an Instructor in Pediatrics at Harvard Medical School, and is active with teaching both students and resident physicians in the practice setting.  He has authored several papers in the medical literature, but is most proud of his publication in Highlights magazine at age 7:
Doctor: When is somebody going to come in here?
Nurse: Don't you have any patients?
Dr. Paul and his wife Dr. Suzanne McIntyre live in Milton with their twins, William and Evelyn.
Fun Fact: The first concert Dr. Paul attended was to see R.E.M.!