Dr. Ronald Laracuente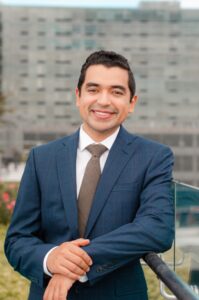 Dr. Laracuente is originally from Coral Springs, FL. He studied biomedical engineering at Harvard College, and earned his MD at Columbia University. While in medical school, he served as class president and taught calculus to local high schoolers. He is currently completing his pediatrics residency at Boston Children's Hospital.
Outside of work, he enjoys playing trumpet, baking pizza, and exploring the outdoors.