Dr. Pauline Pappas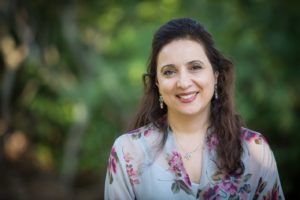 Dr. Pappas hails from Squantum, Massachusetts and completed her education first at North Quincy High School as the Class Valedictorian, and then as a prestigious Trustee Scholar at Boston University. She earned her undergraduate degree magna cum laude in Biomedical Engineering and was elected as a member of the Tau Beta Pi Honor Society. Her medical education was completed at Boston University School of Medicine where she received Honors in Pediatrics, followed by Pediatric Internship and Residency at Harvard affiliated Massachusetts General Hospital. Immediately after her residency, she began her career at Milton Pediatrics Associates and has since been honored to take care of so many wonderful children and their families.
She is a board-certified member of The American Academy of Pediatrics, and has hospital affiliations and privileges at Boston Children's Hospital, Massachusetts General Hospital, and Brigham and Women's Hospital. As a Clinical Instructor at Harvard Medical School, and Associate Professor of Clinical Pediatrics at Massachusetts General Hospital, she taps into her strengths of student counseling and education, especially mentoring young female students.
The recipient of numerous awards over the years, including Boston University's Distinguished Alumni Award and Massachusetts General Hospital's Ether Day Award, she might say she is most proud of her Track and Field Hall of Fame Award at North Quincy High School. Being engaged in her community is important to her and you can often find her working on local environmental and sustainability initiatives, cleaning up regional beaches, giving parenting talks, or volunteering in various Hellenic philanthropic works.
Residing in Squantum, Massachusetts, close to her extended family, she enjoys the ocean community with her husband, Dr. George Theodore, an orthopedic surgeon at Massachusetts General Hospital, and her two children, Harry and Maria.
Fun Fact: Dr. Pappas has a twin!