Dr. Natan Seidel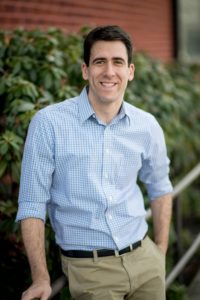 Dr. Seidel grew up in Washington, DC before studying biology at the University of North Carolina. (Go Heels!) He received his MD from Emory University School of Medicine, where he was selected as a member of the Alpha Omega Alpha Medical Honor Society. Dr. Seidel completed his pediatric residency at Boston Children's Hospital and Boston Medical Center (2018), and worked afterwards as an urgent care physician at Boston Children's Emergency Department.
In his spare time, Dr. Seidel enjoys cooking, baking, swimming, disc golf, and playing guitar and piano. He lives in Jamaica Plain with his wife Sheila, and their children, Ira and Barry.
Dr. Seidel is certified by the American Board of Pediatrics in general pediatrics, and is a Fellow of the American Academy of Pediatrics. His hospital affiliations include Boston Children's Hospital, Brigham and Women's Hospital, and Massachusetts General Hospital.
Fun Fact: Dr. Seidel's favorite children's book is The Araboolies of Liberty Street, by Sam Swope!