Dr. Jonathan Brenner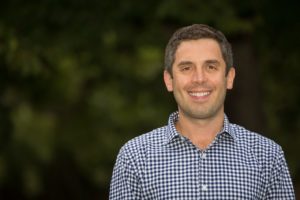 Dr. Jonathan Brenner is a native of Connecticut and remains neutral on the question of a certain baseball rivalry. The promise of long, cold winters drew him to Chicago and Northwestern University for college, where he graduated with a degree in the History of Medicine (and spent 3 years as Northwestern's mascot)! He then moved to New York City where he taught middle school science for three years at Intermediate School 143 in Washington Heights as a part of the Teach for America program. After a backpacking trip through Bolivia, he returned to New York City for medical school at SUNY Downstate in Brooklyn where he was selected as a member of the Alpha Omega Alpha honor society and graduated cum laude. After medical school Dr. Brenner studied for one year in Baltimore, earning his Masters in Public Health from the Bloomberg School of Public Health at Johns Hopkins University. He finally found his way to his beloved Boston for residency training in pediatrics at Children's Hospital Boston and Boston Medical Center, where he was the proud recipient of the Boston University Medical Student Teaching Award. Before joining Milton Pediatrics, Dr. Brenner worked as a Pediatric Hospitalist at Emerson Hospital and completed a year of training in pediatric emergency medicine at Boston Medical Center. In 2011, Dr. Brenner took a one-year leave from Milton Pediatrics to move to Madison, WI for his wife's fellowship training. There, he honed his pediatric and domestic skills, while staying at home with their three children.
Dr. Brenner lives in Newton with his wife Linda, a glaucoma specialist, and their four children Ian, Levin, Anna, and Cyrus.
Dr. Brenner is certified by the American Board of Pediatrics in general pediatrics. His hospital affiliations include Boston Children's Hospital, Massachusetts General Hospital, and Brigham and Women's Hospital.
Fun Fact: Dr. Brenner's first job was as a newspaper delivery boy for the Stamford Advocate!