Jasmine Sahady, LICSW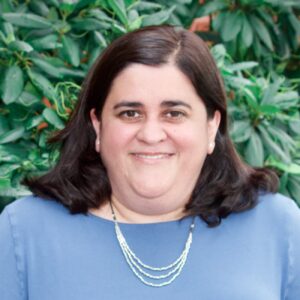 Jasmine Sahady, LICSW, was born and raised in Hyde Park, Massachusetts. She briefly escaped Boston winters by attending college at Emory University in Atlanta, Georgia. Jasmine returned to the Boston area a couple of years after graduation, and while working in a program for Boston area youth, she decided that she could more effectively serve children and adolescents by obtaining additional clinical expertise. As a result, she enrolled in the master's degree program at the Boston University School of Social Work. While training, Jasmine continued to work with children and families through social work internships at Sharon High School and Boston Children's Hospital. After graduating with a Master's Degree in Social Work, Jasmine has built a career as a clinical social worker, working in the pediatric and adolescent clinics at the Floating Hospital for Children at Tufts Medical Center and at Boston Children's Hospital. Following the birth of her daughter, she transitioned to serve as a per diem social worker at both institutions, providing coverage in a variety of clinical settings. Most recently she has been embedded in primary care pediatrics as a social worker at Brookline Pediatrics. In all of these roles she has provided counseling, patient and family support, and crisis intervention services for families and children of all ages.
Throughout her career, Jasmine has enjoyed partnering with patients to support the development of coping skills, encourage growth in problem solving, learn healthy decision-making strategies, and work towards improved emotional regulation. Jasmine understands that childhood and adolescence is a time of tremendous potential. Social work interventions aim to harness that potential and support healthy growth and development. Jasmine also enjoys the parent support and coaching component of pediatric services, collaborating with parents as they strive to meet the unique needs of their child. Jasmine is excited to offer clinical social work services at Milton Pediatrics.
Jasmine resides in Quincy, MA with her husband Jonathan, their daughter Madelyn, and about the only pet their busy family can manage, their Betta fish Finny.
Fun fact: As a child, Jasmine was a patient at Milton Pediatrics in both the original High Street office and at the Willard Street location. She is now the parent of a patient here at Wood Road.