Dr. Ben Willwerth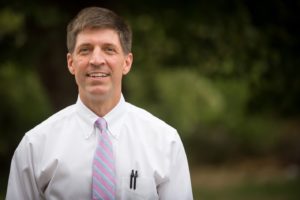 Dr. Ben Willwerth is a New Englander who was raised in upstate New York and graduated from Phillips Andover Academy and Dartmouth College, cum laude. In 1995, he received his MD from Dartmouth Medical School, where he was awarded the New England Pediatric Society Award. Dr. Willwerth completed his pediatric residency (1998) and pediatric emergency medicine fellowship (2001) at Boston Children's Hospital and a master's in medical sciences degree at Harvard Medical School (2003). Prior to transitioning to general pediatrics, Dr. Willwerth spent 5 years caring for patients and teaching doctors-in-training in the Emergency Department at Boston Children's Hospital.
Dr. Willwerth is certified by the American Board of Pediatrics in both general pediatrics and pediatric emergency medicine. His hospital affiliations include Boston Children's Hospital, Brigham and Women's Hospital, and Massachusetts General Hospital. He is an instructor at Harvard Medical School and enjoys teaching residents and medical students. He has published several articles in pediatric journals. In 2010, Dr. Willwerth was awarded the Community Pediatrics Award, in recognition of excellence in pediatric care, by Boston Children's Hospital.
Dr. Willwerth lives in Needham, Massachusetts, with his two children, Sarah and Andrew, and wife Dr. Betsy Blume.
Fun Fact: The first concert Dr. Willwerth attended was to see the Indigo Girls!